Products

Pressure Cushion - Prevent Pressure Ulcers

It is manufactured from different densities of high grade foam allowing air to circulate freely.
It helps in distributing pressure evenly when seated.
It is lightweight, easily transportable and highly comfortable.
The cover is made of specialist polyurethane material which is water resistant and breathable. The cover is machine washable.
Available in 3 sizes : Small, Medium and Large.
Small: 16 x 15 inches (38 x 41 cm)
Medium: 17 x 17 inches (43 x 43 cm)
Large: 18 x 18 inches (46 x 46 cm)
User Instruction:
Maximum user weight: 120kgs provided that the user is in an appropriate wheelchair and on the correct size cushion.
Visual inspection of the cushions on a regular basis is important. Look for uneven wear or evidence of the cushiom having bottomed out, in which case the cushiom shoud be replaced.
Note: The cushion does not eliminate the need for regular pressure relief. Users are required to learn about appropriate pressure relieving techniques
Transfer Belt

Available in 3 sizes : Small, Medium and Large. (Size of the person's waist - above their hip)
Small: 85 cm
Medium: 110 cm
Large: 130 cm

Hand Strap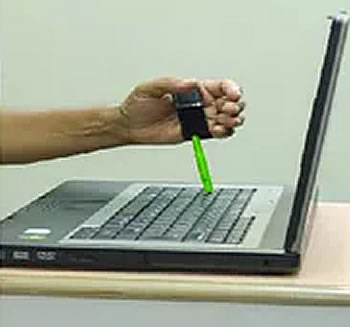 It is made with strong fabric with integral pouch secured by a velcro. A Universal Strap is multipurpose, comfortable and easy to put on.
It provides a secure grip for:
Range of cutlery for feeding,
Combs to brush hair,
Hold pens for writing,
Tooth brush to brush teeth independently
It can be used by left or right-handed users.
Available in 3 sizes : Small, Medium and Large. (Measure the circumference of the palm from the centre of the hand)
Small: 18 cm
Medium: 20 cm
Large: 22 cm
Typing straps - strap is wrapped around the palm with a stylus and enable the user to independently use laptops, ipads and keyboards.